Testolic – Testosterone Propionate 100 mg / 1 ml
4.00€
DS Thai – Testolic – Testosterone Propionate 100 mg / 1 ml
Chemical Name: Testosterone Propionate
Description
Size Guide
Reviews (0)
Description
Content: 2ml amps, 100mg/ml
Manufacturer: Body Research, Thailand
Pharmaceutical Name: Testolic
Chemical Name: Testosterone Propionate
Product Description
Testosterone propionate is a common oil-based injectable testosterone. The added propionate extends the activity of the testosterone but it is still comparatively much faster acting than other testosterone esters such as Cypionate and Enanthate. While cypionate and enanthate are injected weekly, propionate is most commonly injected at least every third day to keep blood levels steady. For strength and muscle mass gains, this drug is quite effective. With propionate, androgenic side effects seem somewhat less pronounced than with the other testosterones, probably due to the fact that blood levels do not build up as high. Users often report less gyno trouble, lower water retention and commonly claim to be harder on prop than with the others. This however is still a testosterone and, as with all testosterone products, androgenic side effects are unavoidable. It should also be noted that propionate is often a very painful injection. Users very regularly report swelling and noticeable pain for days after a shot.
Usage: Average dose is 100-300 mg per week.
Testolic (Testosterone Propionate) 2ml, Body Research Additional information: Testolic (Testosterone Propionate) 100mg/ml
Testosterone Propionate is fast acting as effects begin in only one day. Benefits include muscle mass increases, stength increase, increased training aggressiveness, faster post-training recovery, and low water retention. Although there is a high rate of aromatization, it does not cause gyno as often as other testosterone esters.
This is an esterified form of the base steroid testosterone, much like enanthate, cypionate and sustanon 250. It's a superlipophillic, oil-based injectable that slows the release of the steroid into the blood stream.
Compared to enanthate and cypionate, propionate is a very short ester and is released quite fast. That meanss injections are needed more frequently. Levels will peak after 24-36 hours and begin tapering from there on out, making the longest possible time-span between injections about 3 days. Most athletes will opt to inject 50-100 mg every day to every other day. As we said before, results are seen very fast.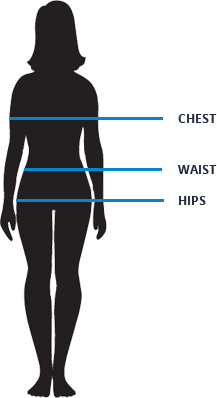 | size | chest(in.) | waist(in.) | hips(in.) |
| --- | --- | --- | --- |
| XS | 34-36 | 27-29 | 34.5-36.5 |
| S | 36-38 | 29-31 | 36.5-38.5 |
| M | 38-40 | 31-33 | 38.5-40.5 |
| L | 40-42 | 33-36 | 40.5-43.5 |
| XL | 42-45 | 36-40 | 43.5-47.5 |
| XXL | 45-48 | 40-44 | 47.5-51.5 |